Gift Pack
Special occasions can evoke some confusion for many who struggle with what to buy. Don't fret... Aarogyam - The Wellness Store is here for your rescue. Our Gift Bundles will forge a stronger bond of emotional connect that will resonate between you and your loved ones on all your special occasions.
Feedback from Our Clients
"A company based out of Nagpur with international standards and quality products. What a commendable work. Totally recommend Support #makeininda"

- Nidhi Gandhi
"Wellness is the key factor of this store, not only the labels say that it is 100% natural, the products actually feel organic. I have personally tried Amrut Tulsi Drops & it is very effective. The range of soaps are really nice. My mother used Orthomol Oil & she got relief from pain from the first use."

- Neha Patel
"It is very necessary to stay fit and nirogi. Aarogyam - The Wellness Store is the best place to buy health products. The store is filled with great products related to health & beauty."

- Swati Gadewar
"I visited the Aarogyam. Store at Wardhaman Nagar. The natural health care products ranging from creams to juices & more are certainly up to the mark. Aarogyam is the need of the hour when we've become more conscious towards health & wellness. I am so happy with the hair"

Dr. Saraah Chimthanawala
"Aarogyam is a wellness store with beautiful concept, which is rooted in our Ayurvedic traditions. It is an amalgamation of modern technology and great packaging."

AR Shera Merchant
"The products have value for money. We've been planning to visit the store for quite some time but got an opportunity on their 1st anniversary. The store is beautiful & they have a wide range of products ranging from skin care to body care. Aarogyam is amazing, loved it!"

Simple A Agrawal
"Visited the store and loved the entire experience. The staff at the store is very friendly & explained in detail about each product. I personally like Maxisoft & Amrut Tulsi. Looking forward for more amazing products."

Rupa Agrawal
"Aarogyam has an amazing collection. The products are available at all times. Very satisfied with the store. I have personally used herbal shampoo, my hair quality has started to improve and I can already feel the difference."

Rakhi Kukreja
"The store is really ! attractive and has a wide range of 100% natural products. The place itself gives you a healthy and fresh vibe. The products are pocket friendly and the quality is amazing as well. I personally loved Aarogyam and would definitely revisit soon. "

Prarthana Nangia
Blogs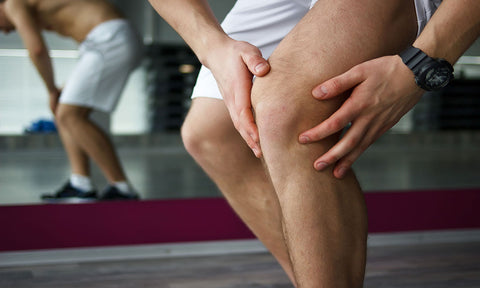 EDITORIALS
By

Aarogyam - The Wellness Store

December

08,

2022
Arthritis isn't a single disease; the term refers to joint pain or joint disease, and...